RAW Live Special Results
---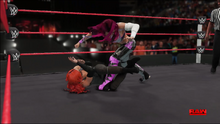 New York, NY - It was a night of specials, from Mr. McMahon and Shawn Michaels' blockbuster announcement in regards to naming a new WWE Champion and the brutal main event that saw the crowning of a new Women's Champion.
Becky Lynch def. Sasha Banks in a No Holds Barred to Win the RAW Women's Championship
After challenging Sasha Banks a few months ago, Becky Lynch's title match against "The Boss" was put on indefinite hold until RAW General Manager Shawn Michaels thought it be fitting to have the match on the special night in New York City. After a brutal assault from the "Irish Lass-Kicker" that left many wondering would Sasha Banks be able to fight back, Lynch preyed on Banks' previously injured arm to force her to submit and walk away with her first RAW Women's Title (2nd Women's Title overall). But the new champion was not finished there as she wanted to further damage the former champion but she may have done more than that due to Lynch pulling Banks' arm out of the socket outside the ring.
New WWE Champion To Be Crowned Next Week on RAW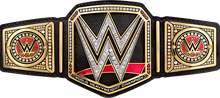 After WWE Chairman & CEO Mr. McMahon confirmed the rumors that Brock Lesnar and Paul Heyman have opted not to renew their WWE Contracts, the newly "owner" was forced to hold the WWE Championship in abeyance and that's where RAW General Manager Shawn Michaels comes into play with the WWE Hall of Famer announcing a 8-Man Single Elimination Tournament that will be held for One Night to crown the next WWE Champion. The eight men will be announced tomorrow.