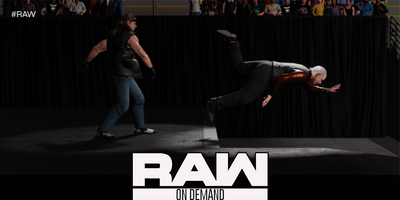 INJURY UPDATE - During the main event No Holds Barred between The Rock and Zack Ryder on the latest edition of RAW, a sudden appearance by the banned Aleister Black sent everything into chaos and when the sole authority figure Ric Flair wanted him out, Shawn Michaels assaulted Flair from behind with a bat and to make things worse the leader of The Rebellion tossed Flair from the stage to the concrete floor, severely injuring the 2x Hall of Famer
Now we are able to provide an update following the conclusion of the broadcast. Ric has checked out of the hospital after suffering a broken arm and a concussion among other disclosed injuries and he is currently recovering at home surrounded by friends and family.
Stay tuned to Monday Night RAW or Smackdown Live to see, if any, repercussion are coming the way of the "RAW General Manager".